A Tradition of Representing Copyright Holders
Our copyright lawyers have decades of experience helping artists, musicians, filmmakers, authors, software developers and companies in every industry protect and enforce their intellectual property rights through copyright counseling and litigation. Many of our lawyers have also played leading roles in bar associations and non-profits focusing on copyright issues and assisting copyright creators; and one of our lawyers teaches copyright at a leading law school.
Contact us to learn more about how our firm can help you with your copyright needs.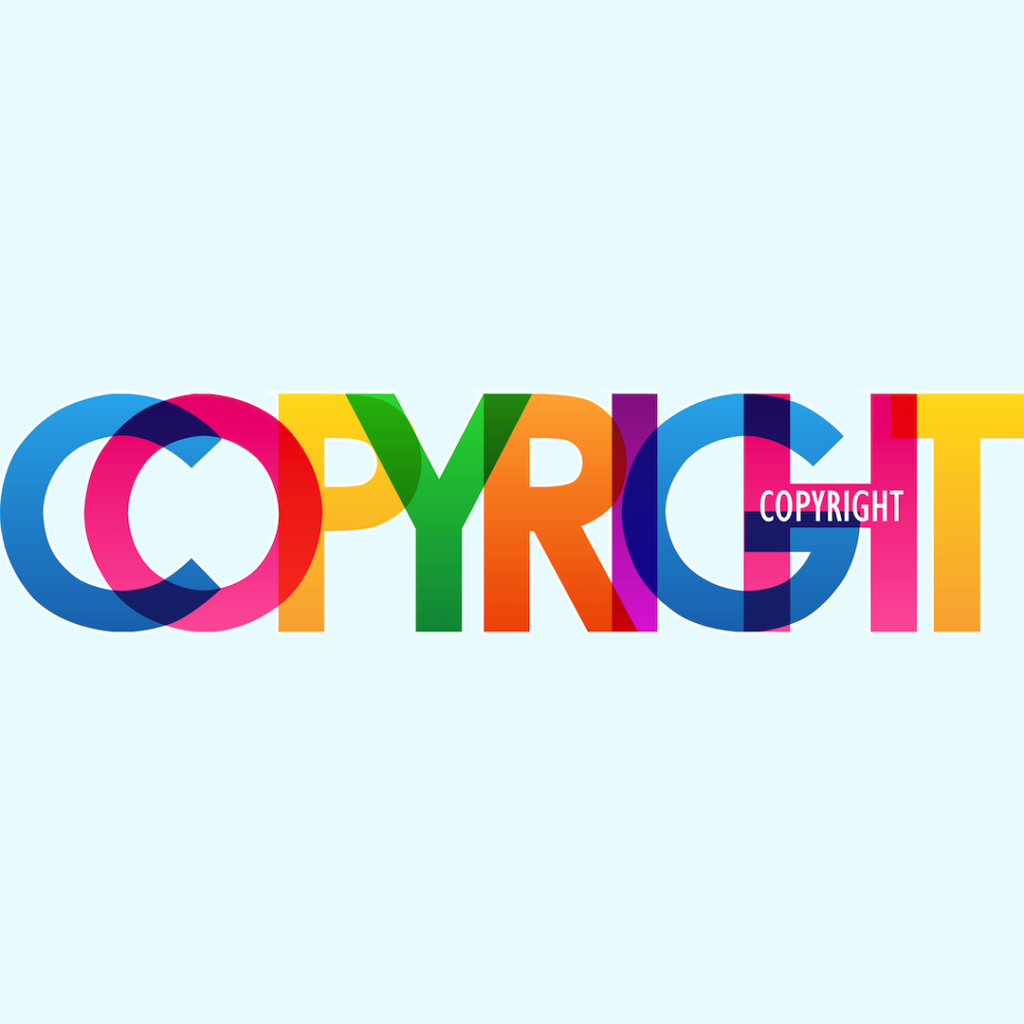 Representative copyright matters our attorneys have handled include:
Software Code, Data & Technology
Successful three-week jury trial of copyright and trademark ownership, trade secret, and breach of fiduciary duty case involving computer software product used in the modeling industry.
Represented major retailer and several software developers in serial litigation brought by open source organization relating to use of open source code and compliance with various open source licenses.
Represented a Japanese clock manufacturer in copyright litigation and licensing negotiations with music publishers concerning IC chips in clocks.
Represented financial publisher in connection with ownership of software code for various products in dispute with former employee.
Educational publisher in connection with Copyright matter involving computer software.
Represented financial business communications firm in dispute concerning ownership of intellectual property in business services software products.
Prepared complaint and TRO motion papers for copyright and trade secret theft case for leading business management software company; Successfully negotiated pre-litigation settlement without having to file the complaint.
Represented major data provider to financial services industry in connection with allegations that purchase of business violated terms of contract between another data provider and the seller and copyright interests in the data.
Visual Arts (Photographs, Illustrations, Designs, Sculptures, Paintings, Digital Visual Art & First Amendment Rights)
Frequently represent multiple photographers in negotiation and, when necessary litigation, of infringement on the Internet and printed publications by various platforms and publishers. Among other industries, cases have involved fine art photography, real estate photography, landscape and destination photography, architectural photography, celebrity and fashion photography, political and protest photography, and environmental justice photography.
Defeated fair use arguments in multiple litigations involving visual artworks. Cases include obtaining reversal by the Fourth Circuit Court of Appeals of district court decision finding fair use.
Litigated and defeated arguments in numerous cases where the defendant claimed that the scope of licenses for numerous works included defendants' uses that the artist had not included in the scope of oral or written licenses, including advertising uses and other sub-licensing uses.
Represented a photographer in litigation against a leading American publisher in a case that twice went to the Second Circuit Court of Appeals and also involved a petition for certiorari to the Supreme Court.
Represented visual artist against major technology firm in breach of contract and business tort action involving works co-owned by artist and the technology company.
Represented designer against restaurant who used designs without permission.
Represented designer in copyright matter against major art museum involving distinctive designs to icons used as directional signs and on various merchandise beyond the scope of the license that had been granted.
Represented a medical illustrator in two copyright litigations against a global publisher based in Germany; resolved both matters after sending draft complaints to the prospective defendant.
Represented another medical illustrator in copyright litigation against a cancer care company; settled the matter following discovery and before trial.
Represented a number of other members of the Association of Medical Illustrators in various copyright litigation matters all of which I resolved successfully
Represented company in defense of copyright and trade dress matter involving rights in so-called "French Memo Boards."
Represented curator of paintings in First Amendment challenge to village ordinance prohibiting the public display of art; prevailed on a TRO preventing the town from enforcing ticket enforcing the unconstitutional act and resulting in the town withdrawing the ordinance.
Represented multiple visual arts advocacy groups and bar associations in amicus brief filings in the United States Supreme Court, Second Circuit Court of Appeals and district court, including in the Cariou v. Prince, Fox News v. TV Eyes, and ABC v. Aereo cases.
Music
Represented performing rights organization in copyright, antitrust, and licensing litigation against music users on the Internet and wireless devices.
Successfully appealed, on behalf of Curtis Jackson, aka 50 Cent, in a copyright infringement and ownership case, denying that the plaintiff owned the copyright in the underlying beat to "I Get Money."
Represented record label and music publisher copyright owners for major rock band against professional sports team for copyright infringement.
Filed objections on behalf of several music performer unions in connection with rate setting proceedings under auspices of Copyright Royalty Tribunal.
Represented early rap group in connection with failure to pay royalties on composition sampled by major record labels and recording artists.
Defended producer and author of composition used in Top 10 recording from parties claiming they owned the composition as a work made for hire.
Frequently represent start-up bands and artists in connection with contracts with record labels and music publishers and other distributors.
Successfully defended a large entertainment company in several litigation matters, including a copyright infringement and breach of contract suit, resulting in zero-dollar settlement.
Successfully tried defense of music festival promoter from fraudulent inducement and breach of contract claims.
Represented Emmy award-winning music producer in a protracted contract and IP dispute with a former business associate, including numerous appeals, ultimately prevailing on all issues on summary judgment.
Film, Television & Theater
Represented Grammy award winning vocal arranger of major Broadway musical in connection with several copyright and breach of contract litigations.
Represented documentary filmmaker in connection with dispute over ownership and distribution of proceeds from film. Case settled during jury selection.
Represented playwright in dispute with director and actors over ownership and infringement of copyright in play based on historical events.
Represented a California film maker in litigation brought by a post-production house. On the eve of trial convinced the plaintiff to dismiss the case with prejudice
Successfully defended multiple television personalities in a copyright infringement action, resulting in favorable pre-trial settlement.
Represented documentary filmmaker in connection with defense against discovery of sources in connection with environmental disaster; successfully invoked first amendment reporter's shield laws to get the requests quashed.
Represented Volunteer Lawyers For The Arts in amicus brief in the 9th Circuit Court of Appeals involving actor's rights to enjoin work (Garcia v. Google).
Handled copyright matter for musical composers involving rights to dramatic musical in U.S. and Korea.
Frequently represent authors in connection with collaboration agreements in dramatic and dramatico-musical works.
Written & Spoken Word
Represented journalists, journalism professors, and other interested bar groups and arts advocacy groups in multiple amicus brief filings in the United States Supreme Court, Second Circuit Court of Appeals and various district courts, including in the Author's Guild v. Google Books litigation, Author's Guild v. Hathitrust litigation, Cariou v. Prince, Fox News v. TV Eyes, and ABC v. Aereo.
Served as lead counsel for major bank in copyright infringement action relating to telephony scripts. Settled after successful defeat of motion for preliminary injunction.
Represented author against non-profit organization that used author's work in multi-media presentation without permission.
Frequently represent authors in connection with book contracts, other short form works, and collaboration agreements.
Represented educational publisher in series of disputes with authors of business books and software over copyright royalties.
Handled copyright matter involving rights in decisions of private regulatory organization.
Apparel & Manufacturing
Defeated a copyright infringement action against an apparel manufacturer, resulting in a zero-dollar settlement and dismissal of the case.
Represented a Canadian clothing importer by first setting aside the default judgment entered against it in federal court and then settling the matter for approximately 20% of the vacated judgment.
Represented a leading producer of decorative stained glass novelty items in a copyright and trade dress infringement action against a former supplier and bringing a summary judgment motion that precipitated a favorable settlement of all claims.
Submitted amicus brief on behalf of Volunteer Lawyers For The Arts in Star Athletica case involving copyrights in cheerleading uniforms.
Represented jewelry manufacturer in connection with alleged copyright and trademark infringement of jewelry designs.
Copyright case involving design for distinctive prints used on various fashion pieces.
Copyright matter involving catalog designs and photographs used in athletic apparel company's catalog.
Copyright dispute concerning distinctive tie designs.
Other
Testified during Copyright Office hearings relating to study of the establishment of small claims tribunal within the copyright office; later matured into the CASE Act, which passed into law in 2020.
Successfully defended a multi-billion dollar insurance company in an insurance coverage dispute with a media conglomerate, involving complex underlying copyright liability and damages issues, resulting in favorable pre-trial settlement.