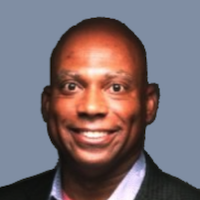 Counsel
212-419-5210, ext. 2
917-698-0363 (mobile)
Matthew McFarlane works in cutting-edge areas where law and science are both continuously breaking new ground, Matthew McFarlane brings exceptional scientific knowledge and legal experience to a practice focused on intellectual property, and patent litigation, representing a diverse client base that includes companies and individuals in the medical, biotechnology, pharmaceutical and chemical technology areas. He is a recognized authority on the emerging face of intellectual property issues, and is frequently quoted in major legal and business periodicals.
In addition to his JD from Fordham University Law School, Mr. McFarlane graduated with honors in Biochemistry from Brown University and subsequently earned a PhD in Molecular & Cellular Physiology from Stanford University School of Medicine. Over the course of his academic career, he authored several scientific publications and received research fellowships from the National Institutes of Health, the Ford Foundation and the American Heart Association.
Mr. McFarlane also has significant pro bono experience, including working through Volunteer Lawyers for the Arts to help artists navigate various legal situations, obtaining a favorable settlement in a federal lawsuit brought by restaurant delivery workers seeking unpaid wages under state and federal labor laws, and representing a Uzbekistan national seeking asylum.
Education
Fordham University School of Law, J.D. (2005)
Stanford University School of Medicine, Ph.D., Molecular & Cellular Physiology; Ford Foundation Predoctoral Fellowship, NIH Predoctoral Fellowship (1997)
Brown University, Sc.B., Biochemistry, with honors; Chemistry Department Award, Ford Foundation Fellowship (1991)
Bar Admissions
New York
Massachusetts
Southern District of New York
Eastern District of New York
Federal Circuit Court of Appeals
Professional Associations
New York City Bar Association
New York Intellectual Property Law Association, Board of Directors
Federal Circuit Bar Association
Leadership Council On Legal Diversity, 2012 Fellows Program
Counsel in obtaining summary judgment of non-infringement for General Electric in the defense of a patent litigation lawsuit brought by a former GE employee in the United States District Court for the Northern District of Illinois. Technology relates to computer numerical controlled milling machines.
Represented Quest Diagnostics Incorporated in multi-district patent infringement litigation involving Myriad Genetics' patents for genetic-based tests to detect genes linked to hereditary cancer. Obtained a dismissal of all claims. In re: BRCA1- and BRCA2-Based Hereditary Cancer Test Patent Litigation, No. 2:14-MD-02510-RJS (D. Utah).
Promega Corporation v. Applied Biosystems, LLC, Life Technologies Corporation, and California Institute of Technology: Judge Richard A. Posner ruled in favor of our client, Promega Corporation, in a suit that it initiated against one of its competitors. In an opinion dated June 12, 2013 from the U.S. District Court for the Northern District of Illinois, Judge Posner ruled that certain claims of U.S. Patent No. RE43,096, asserted against Promega, are invalid. Promega prevailed in its arguments that the claims of the '096 patent were invalid due to the breadth of the claim constructions that Defendants sought and obtained. Certain asserted claims were invalid for lack of written description support. While the patent describes an improvement to DNA sequencing, the breadth of the claims encompassed technologies that Caltech did not invent, including the PCR-based methods on which Promega's accused products are based. The asserted claims were additionally invalid as anticipated or obvious in view of the prior art, including a prior art patent to Caltech, which expired years ago. Judge Posner also found certain claims invalid for obviousness type double patenting. Defendants appealed various aspects of Judge Posner's decision and the judgment. Six days after oral argument, the Federal Circuit summarily affirmed the judgment, awarding Promega a complete victory in the case.
Represented a UK-based inventor in a lawsuit seeking declaratory judgment of non-infringement and invalidity of patent claims covering testing methods for Down syndrome during pregnancy.
Represented a Japanese laboratory in a patent infringement lawsuit involving genetically engineered mice.
Represented a domestic agricultural biotechnology company in a patent infringement, patent licensing, and antitrust lawsuit involving genetically modified agricultural products.
Represented a Swiss pharmaceutical company in a patent infringement jury trial and subsequent appeal in a case involving analogs of recombinant therapeutic proteins.
Represented a domestic biotechnology company and Boston-area universities in a patent infringement jury trial and subsequent appeal in a case involving immune system treatment methods.
Represented domestic pharmaceutical companies in a patent litigation involving methods for the recombinant expression of proteins.
Defended a domestic pharmaceutical company in a Hatch-Waxman litigation concerning generic pharmaceutical products.
Provided freedom to operate opinions and pre-litigation counseling for a large domestic biotechnology company concerning therapeutic antibodies.
Represented a large domestic biotechnology company in a patent litigation involving bacterially-produced recombinant therapeutic proteins.
Past results are reported to provide the reader with an indication of the type of litigation we practice. They do not and should not be construed to create an expectation of result in any other case, as all cases are dependent upon their own unique fact situation and applicable law.
Named a "New York Metro Rising Star," Super Lawyers (2014-2016)
Named a "Life Sciences Star,"LMG Life Sciences (2014-2016)
Pro Bono Service Award," The Legal Aid Society (2009-2010, 2014)
Being named to the list or receiving the award is not intended and should not be viewed as comparative to other lawyers or to create an expectation about results that might be achieved in a future matter.
Quoted in "Fed. Cir. Denies 'Dolly' Clone Rehearing; Supreme Court Only Option Available," Bloomberg BNA Life Sciences Law & Industry Report (August 15, 2014)
Quoted in "Biotech Reels Over Natural Products Ruling," Scientific American (July 9, 2014)
Quoted in "Biotech Reels Over Patent Ruling," Nature (July 8, 2014) 
Quoted in "PTO's Mayo/Myriad Eligibility Guidance May Chill New Drugs, Diagnostics, Panels Says," Pharmaceutical Law & Industry Report (July 1, 2014) 
Quoted in "Analysis: Myriad, Mayo Fuel Biopharma Patent Rejections," SCRIP Intelligence (June 27, 2014) 
Quoted in "USPTO Extends Deadline to Comment on Subject Matter Eligibility Analysis," Personalized Medicine Bulletin (June 26, 2014) 
Quoted in "Bloomberg BNA Study Analyzes the Impact of Recent Supreme Court Decisions that Leave Life Sciences Industry Under Cloud of Uncertainty: Report Released at 2014 BIO International Convention Explores Important Changes to Patent Process," BioMedReports, PR Newswire, IT Business Net, Congoo, Bloomberg BNA (June 25, 2014) 
Quoted in "PTO's Mayo/Myriad Eligibility Guidance May Chill New Drugs, Diagnostics, Panel Says," Bloomberg BNA Medical Research Law & Policy Report (July 2, 2014) 
Quoted in "5 Recent Fed. Circ. Rulings IP Attys Need to Know," Law360 (January 9, 2014) 
Quoted in "Stem Cell Patent Case Will be Early Test of Myriad's Reach," Law360 (July 10, 2013) 
On June 13, 2013, Mr. McFarlane was quoted in numerous publications and news sources for his comment on the Supreme Court's ruling that isolated human genes cannot be patented.
Quoted in "Justices Cast Skeptical Eye on Human Gene Patents," Law360 (April 15, 2013)
Presentations & Publications
Five Takeaways from the Second Circuit's Namenda Decision
Bloomberg BNA Antitrust & Trade Regulation Report (July 24, 2015)

Top 5 Developments In Reverse Payments Over The Last Year
Law360 (January 23, 2015)

Can I Patent This? Tales Of Patent Eligibility From Examination Of U.S. Patent Applications In Class 435
Bloomberg BNA: Life Sciences Law & Industry Report (September 19, 2014)

On the first Monday in October, will IP still be in the Supreme Court's spotlight?
InsideCounsel (September 12, 2014)

Trade Secrets: You May Have More Than You Think
Inside Counsel (August 29, 2014)

Trade Secret Protection is the new Black Maybe
Inside Counsel (August 19, 2014)

Its Hard Out Here for a Patent
Inside Counsel (August 1, 2014)

Patent Claim Construction Takes Center Stage
Inside Counsel (7/18/2014)

After Actavis: Crafting Pharmaceutical Settlements that Avoid Antitrust Scrutiny
(July 10, 2014)

One of These Days… Bang! Zoom! Why Technology Innovators Should Pay Attention to Alice
Inside Counsel (July 3, 2014)

5 Red Flags In Pharmaceutical Settlements
Law360 (May 13, 2014)

Clones Not Patent-Eligible? 
(May 9, 2014)

Personalized Medicine and Patent Eligibility under 35 U.S.C. § 101
(April 25, 2014)

Finding the Line Separating Infringement and Exempt Uses:Enforcing Biotechnology Patents in View of 35 U.S.C. § 271(e)(1)
Bloomberg BNA: Life Sciences Law & Industry Report (April 4,2014)

The Continuing Saga of Mayo v. Prometheus
Law360 (February 25, 2014)

Timing Is Everything
Intellectual Property Magazine (September 9, 2013)

The Supreme Court Identifies Categories of Patent-Eligible and Patent-Ineligible DNA Sequences
Bloomberg BNA: Life Sciences Law & Industry Report (August 9, 2013)

The Federal Circuit Reaffirms the Patent Eligibility of Certain Inventive Products and Methods Based on Human DNA Sequences: What Will the Supreme Court Say About That?
Bloomberg BNA: Life Sciences Law & Industry Report (October 5, 2012)

Unanimous Supreme Court Refines the Scope of Patent-ineligible Processes, Potentially Exposing Vulnerability of Patents in Life Science Technologies
Bloomberg: Life Sciences Law & Industry Report (April 6, 2012)

The America Invents Act: Changes in the Patent Laws of Special Interest to the Life Sciences Industry
Bloomberg: Life Sciences Law & Industry Report (November 4, 2011)

Co-author, Reviewing Joint Infringement
IP Law360 (May 9, 2011)

Co-author, Federal Circuit Reaffirms a Strong Separate Written Description Requirement for Patent Claims
Bloomberg Law Reports – Intellectual Property (June 5, 2010)

News

New York Attorneys Recognized as 2016 "Super Lawyers" and "Rising Stars"

New York Attorneys Recognized as 2015 "Super Lawyers" and "Rising Stars"

Matthew McFarlane Files Amicus Brief on Behalf of New York Intellectual Property Law Association

Gene, Method Patent Rulings Said Top Issues for Life Sciences This Year

Bloomberg BNA Study Analyzes the Impact of Recent Supreme Court Decisions That Leave Life Sciences Industry Under Cloud Of Uncertainty: Report Released at 2014 BIO International Convention Explores Important Changes to Patent Process

USPTO's Power To Nix Verdicts Ripe For Supreme Court

Speeches

Protecting Valuable IP in the Face of New Challenges to Patent Eligibility
BIO World Congress on Industrial Biotechnology, Montreal, Canada (July 21, 2015)

Patent Eligibility from the Trenches: Practical Implications of the Supreme Court's Prometheus and Myriad Decisions
BIO International Convention, San Diego, California (June 23-26, 2014)

Mid-Year Case Law in Review: Trade Secrets
AIPLA Spring Meeting, Philadelphia, Pennsylvania (May 15-17, 2014)

Gene Patent Forum
LifeScience Alley, Minneapolis, Minnesota (October 15, 2013)

Supreme Court and Federal Circuit Cases Regarding Laws of Nature
New York Intellectual Property Law Association, New York, New York (January 17, 2013)

Video

Enforcement Challenges for BioTech Patents

Is BioTech Patentable Subject Matter?

Webinars

Recent Legal & Economic Developments That Affect Your Biotech Business
Learn how inventorship and ownership of patent rights have given rise to disputes between biotech companies.
(March 29, 2016, 1:00 P.M. CST)