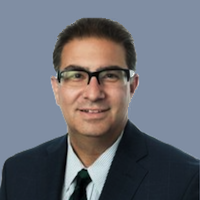 Managing Partner
212-419-5210, ext. 1
917-597-4417 (mobile)
David Leichtman is the Managing Partner of trial law firm Leichtman Law PLLC, formed in April 2017 after practicing for over 20 years in large law firms.  He has tried a variety of complex matters in federal and state courts around the country.  Recent trials Mr. Leichtman has first-chaired have involved: copyright ownership, infringement and validity claims; breach of fiduciary duty and fraud claims; patent inventorship claims; fraudulent conveyance claims; Consumer Fraud Act and unjust enrichment claims; and contract claims. The types of matters he handles include patent, copyright, trade secret and trademark cases, as well as other kinds of business litigation involving antitrust, environmental, contract, fraud, and other business torts. He has significant experience in a variety of industries including: the life sciences; the arts, media, entertainment and information industries; financial services; consumer electronics; and the retail sector.  His work also involves monetization of IP portfolios and licensing. 
Mr. Leichtman served as the Chairman of the Board of Directors for Volunteer Lawyers For The Arts from 2009-2018, and he continues to serve on its board and executive committee.   He is the current Treasurer of the New York Intellectual Property Law Association, where he has also served on or been the chair of the Committees on Patent Litigation, Law Firm Management, Amicus Briefs, and Inventor of the Year.  He has been named a New York SuperLawyer every year since 2010.  In 2016, The New York Law Journal selected him as a Lawyer Who Leads by Example for providing crucial pro bono legal services in New York.  He is also a fellow, Litigation Counsel of America, a highly selective Trial Lawyer Honor Society, where he is a founding member of its Intellectual Property Institute.  He also serves on the Intellectual Property Owners Association committee on Copyright Practice.
Mr. Leichtman is a graduate of Stuyvesant High School, the University of Michigan (BA), Hunter College (MA), and Columbia Law School (JD).
Education
Columbia University Law School, J.D. (1996)
Hunter College, M.A. (1993)
University of Michigan, B.A. (1990)
Bar Admissions
New York
Southern District of New York
Eastern District of New York
District of Connecticut
Western District of Michigan
Eastern District of Wisconsin
Second Circuit Court of Appeals
Third Circuit Court of Appeals
Fourth Circuit Court of Appeals
Seventh Circuit Court of Appeals
Federal Circuit Court of Appeals
United States Supreme Court
Professional Associations
Volunteer Lawyers For The Arts, Board of Directors (Chair from 2009-2018, Chair Emeritus 2019-present)/p>
New York Intellectual Property Law Association, Treasurer (2018-2019); Co-Chair, Inventor of the Year Committee (2014-2017); Co-Chair, Data & Privacy Committee (2020-2021)
Copyright Society of the USA
Litigation Counsel of America, Intellectual Property Institute, Founding Member President (2020-2021)
Kernochan Center For Law, Media & The Arts at Columbia Law School, Advisory Board Member
University Musical Society of the University of Michigan, National Advisory Council Member
Alumni Association of the University of Michigan, Westchester County, NY Club (Vice President (2015-2020); Board Member (2013-Present)
Former Robins Kaplan Partner Form Business Litigation & IP Boutique in NY, American Lawyer, Law.com, New York Law Journal (May 4, 2017)
Is This Viral National Geographic Cover A Clear Copyright Infringement?, Pixsy.com/blog (May 25, 2018)
"Copyrights at the Supreme Court: Star Athletica v. Varsity Brands," IPWatchdog (March 22, 2017)
"Lawyers who Lead by Example: David Leichtman,"The New York Law Journal (September 20, 2016)
"Brief of the Week: Aiding Starving Artists in Copyright Disputes," The National Law Journal (April 20, 2016) 
"Pandora Puts Positive Spin on CRB Rate Ruling," Radio World (December 17, 2015)
"A Big Music Copyright Ruling has Managed to Make both Pandora and Record Labels Happy—Mostly," Quartz (December 16, 2015)
Selected Recent Case Results
Successful three-week jury trial of copyright and trademark ownership, trade secret, and breach of fiduciary duty case involving computer software product used in the modeling industry
Successful trial defending music concert festival promoter from fraudulent inducement claims
Arbitration of patent inventorship dispute involving medical device and procedure, result confidential
Successful appeal, on behalf of Curtis Jackson, aka 50 Cent, in a copyright infringement and ownership case, denying that the plaintiff owned the copyright in the underlying beat to "I Get Money."
Represented insurance company in successful two-week jury trial, denying insured $20 million in disputed excess coverage for Hurricane Sandy losses and resulting in reformation of insurance policy.
Represented major bank in class actions relating to role as trustee with respect to RMBS certificates.
Represented performing rights organization in copyright, antitrust, and licensing litigation against music users on the Internet and wireless devices.
Represented major retailer in multiple litigations including those involving copyright infringement, breach of a patent license, and various real estate transactions.
Represented major manufacturer in multiple lawsuits involving CERCLA cost recovery matters.
Represented generic pharmaceutical manufacturers in Hatch-Waxman patent litigations.
Represented a European telecommunications company in patent litigation involving international text messaging.
Represented a Danish manufacturer in patent litigation involving laser transponders.
Represented a Japanese clock manufacturer in copyright litigation and licensing negotiations with music publishers concerning IC chips in clocks.
Arbitration of trade secret and breach of contract case between a Canadian biopharmaceutical company and a U.S. biopharmaceutical firm involving inventorship and ownership of patent applications for methods of treating Alzheimer's disease, held under the auspices of the ICC.
Represented major manufacturers in complex toxic tort matters relating to PCB, TCE and other contamination. Matters handled ranged from CERCLA issues, state law toxic tort claims (personal injury and property diminution), and insurance recovery issues (for both insured and insurers).
Jury trial on behalf of the private equity arm of a financial institution upheld on appeal, in an action involving the sale of several television stations, resulting in a verdict for the client.
Represented financial business communications firm in dispute concerning ownership of intellectual property in business services software products.
Represented educational publisher in dispute with authors of business books and software over royalties.
Trial of pharmaceutical patent case between a Japanese pharmaceutical company and a Canadian generic pharmaceutical company under the Hatch-Waxman Act involving drug for treating ear infections.
Represented sprinkler system manufacturer in multiple patent litigations relating to industrial sprinkler head manufacturing and design.
Represented copyright owner against professional sports team for copyright infringement.
Acted as national coordinating counsel and handled the negotiation of nationwide class action settlement on behalf of a sweepstakes publisher in numerous consumer protection sanctions, from inception through final approval on appeal of the Seventh Circuit Court of Appeals.
Past results are reported to provide the reader with an indication of the type of litigation we practice. They do not and should not be construed to create an expectation of result in any other case, as all cases are dependent upon their own unique fact situation and applicable law.
Named a "New York Super Lawyer in Intellectual Property Litigation," Super Lawyers (2010-2020)

Named to the "Lawyers Who Lead By Example" list, Pro Bono category, New York Law Journal (2016)

Named a "Top Author" by JD Supra (2016)

Listed as a "Recommended Individual for Litigation and Licensing (New York)," IAM 1000: The World's Leading Patent Practitioners (2015-2016)

Named a "Life Sciences Star," LMG Life Sciences (2012-2014, 2016, 2018)

Fellow, Litigation Counsel of America, a highly selective Trial Lawyer Honor Society. Fellows are selected based upon effectiveness and accomplishment in litigation, both at the trial and appellate levels, and superior ethical reputation.


Being named to the list or receiving the award is not intended and should not be viewed as comparative to other lawyers or to create an expectation about results that might be achieved in a future matter.
Former Robins Kaplan Partner Form Business Litigation & IP Boutique in NY, American Lawyer, Law.com, New York Law Journal (May 4, 2017)
Is This Viral National Geographic Cover A Clear Copyright Infringement?, Pixsy.com/blog (May 25, 2018)
"Copyrights at the Supreme Court: Star Athletica v. Varsity Brands," IPWatchdog (March 22, 2017)
"Lawyers who Lead by Example: David Leichtman,"The New York Law Journal (September 20, 2016)
"Brief of the Week: Aiding Starving Artists in Copyright Disputes," The National Law Journal (April 20, 2016) 
"Pandora Puts Positive Spin on CRB Rate Ruling," Radio World (December 17, 2015)
"A Big Music Copyright Ruling has Managed to Make both Pandora and Record Labels Happy—Mostly," Quartz (December 16, 2015)
"Dancing Baby" Copyright Case Through A Proper Lens:  Parts 1 & 2 Law 360 (June 14-15, 2017)
Protecting Yourself:  a quarterly column in the journal of the American Society of Journalists & Authors (2016-2019)
Transformative Use Runs Amok (December 2, 2015)
The New York County Commercial Division—A Leader In State Court Innovation
Bloomberg BNA Corporate Law & Accountability Report (January 2, 2015)
Aereo's Fatal Blow, Intellectual Property Magazine (December 8, 2014)
Let's Keep This Brief, Intellectual Property Magazine (June 17, 2014)
Having Their Say on Fair Use, Intellectual Property Magazine (March 4, 2014)
Inside the FTC's Take on Generic Access to Branded Drugs, Law360 (April 5, 2013)
Biosimilars Industry Looks to the Courts for Help in Patent Cases, Equities.com (September 12, 2012)
Reverse Payment Settlements In Pharma Industry: Revisited, Law360 (August 16, 2012)
Defending Against an Award of Attorneys Fees in Copyright Actions, New York Law Journal Special Supplement on Litigation (May 7, 2012)
Five Things Your CEO Needs To Know (and Understand and Support) about your Company's Trial Strategy, Execsense eBook (2012)
Strategies in Patent Litigation: Trying the Damages Cases in 2012 and Beyond, in Litigation Strategies For Intellectual Property Cases, Leading Lawyers on Analyzing Key Decisions and Effectively Litigating Intellectual Property Cases, Aspatore Books (2012)
Scrutinizing Reverse-Payment Settlements, Law360 (December 16, 2011)
An Intellectual Property "Check Up": Speeding Up Intellectual Property Due Diligence, Jordan Edmiston Group Monthly Client Briefing Newsletter (November 2011)
Transformative Use Comes of Age in Right of Publicity Litigation, Landslide (September 17, 2011)
Federal Courts and the Communicative Value of Visual Art: Is an Intended Message Required for Strong Protection of Rights Under The First Amendment?, The Federal Lawyer, Vol. 58, No. 8 (September 2011)
From the Experts: Shifting the Burden of Proof, Corporate Counsel (May 24, 2011)
Amended Federal Rule of Civil Procedure 15 Holds Strategic Possibilities, New York Law Journal Special Supplement on Litigation (April 18, 2011)
Patent Litigation in the Cardiovascular Device Industry, Pharmaceutical Law Insight (April 2008) (co-author)
Buyer beware an IP checklist for life sciences investors, Intellectual Asset Management (January 2008) (Co-author)
The Essence of the Google Book Search Litigation, The Jordan Edmiston Group, Inc. Client Briefing Newsletter (April 2006)
Most Unhappy Collaborators: An Argument Against the Recognition of Property Ownership in Stage Directions, Columbia-VLA Journal of Law & The Arts, Vo. 20, No. 4 (Summer 1996)
Speeches, Panels & Presentations
Intellectual Property in Bankruptcy, Select Counsel Webinar, New York, NY (August 13, 2020)
Data Ownership, Data Privacy and Copyright:  Does Protection Overlap?, New York Intellectual Property Law Association Webinar, New York, NY (July 2, 2020)
Proving Damages In Trademark & Copyright Cases, Strafford Live Webinar, New York, NY (March 4, 2020)
Copyright Enforcement and Photography:  Technology For The Roaring '20s, Copyright & Technology Conference New York, NY (January 15, 2020)
Copyright Fair Use:  On Trial and Appeal, Litigation Counsel of America, Palmetto Bluffs, South Carolina, October 24, 2019; Litigation Counsel of America Renaissance Conference; New York, NY (December 6, 2019)
The EU Digital Single Market Copyright Directive:  Will It Kill the Internet?,  Moderator, IPO Annual Meeting, Washington DC (September 25, 2019)
Intellectual Property Basics For Software Developers, TechStack'd, New York, NY (April 19, 2019)
Copyright Liability for Online Service Providers: The Photographer's Perspective,
Copyright & Technology Conference, Fordham Law School, New York, NY (January 16, 2019)
When Worlds Collide: Trademark Disputes Pitting Fictional Entertainment Works Against 'Non-Fictional' Businesses,
New York Intellectual Property Law Association, New York, NY (January 14, 2019)
"Dear Judge: What's a 403? Love, Jurors" — Takeaways From a Recent Copyright & Trademark Trial
Litigation Counsel of America, Intellectual Property Institute Fall Conference, Chicago, Illinois (September 29, 2018)
Mock Negotiation of a Music Copyright Lawsuit Settlement
Annual Guest Lecturer at SUNY Oneonta, Legal Issues in the Music Industry class  (2013-2019)
Computer Software Protection:  Best Practices For Companies
Select Counsel In-House Focus Webinar Series (November 2018)
What Artists, Entertainers, and Celebrities Want From ADR
Association of Conflict Resolution-Greater New York, New York Law School, New York, NY (June 5, 2018)
Litigating Copyright Software Code Cases
Copyright & Technology Conference, Fordham Law School, New York, NY (January 16, 2018)
What Artists Want From ADR
SIA-WIPO Symposium on ADR For Art & Cultural Heritage Disputes,
Columbia University Libraries, New York, NY (September 26, 2017)
Anatomy of a Copyright Litigation From Inception to Trial
Litigation Counsel of America, Renaissance Symposium XII, New York, NY (December 1, 2017);
Litigation Counsel of America, Intellectual Property Institute, Louisville Kentucky (September 15, 2017)
Resolving Complex Commercial Disputes Through Mediation
Association of Conflict Resolution-Greater New York, Cardozo Law School, New York, NY (June 15, 2017)
Mock Oral Argument Re: Divided Infringement, On Demand Machine Corp. v. Amazon
New York Intellectual Property Law Association Annual Meeting, New York, NY (May 16, 2017)
Strategic Options When Prosecuting or Defending Copyright Litigation and Navigating the Fair Use Quagmire
Copyright Society of the USA, Mid-Winter Meeting, Napa Valley, CA (February 10, 2017);
Association of the Bar of the City of New York, Copyright Meeting, New York, NY (March 15, 2017)
Supreme Court Series – Star Athletica, LLC v. Varsity Brands, Inc.
American University Washington College of Law, Washington, D.C. (October 31, 2016)
Hot Topics in U.S. Copyright Law
Intellectual Property Owners Association Annual Meeting, New York, NY (September 12, 2016)
The First Amendment Meets The Intellectual Property Institute
Litigation Counsel of America, Intellectual Property Institute, Park City, Utah (June 24, 2016)
The Business of Freelance
The American Medical Writers Association of New York and Science Writers in New York, New York, NY (June 16, 2016)
Patent Litigation and Strategy Under The Biologics Price Competition and Innovation Act
Hot Topics and Issues in the Biosimilars Space
New York Intellectual Property Law Association, New York, NY (February 29, 2016)
Economic Issues In the Trial of Intellectual Property Disputes
Litigation Counsel of America, Renaissance Symposium X, New York, NY (December 4, 2015)
Double the Opportunity: Patent and Copyright Protection for Software after Alice and Oracle
Intellectual Property Owners Association Annual Meeting, Chicago, Illinois (September 29, 2015)
Copyright and Collaborative Works:  Important Lessons from Recent Cases
Copyright Society of the USA, New York, NY (September 24, 2015)
3D Printing and Intellectual Property Protection:  Overview and Case Studies
Innovation in 3D Printing, Boston, MA  (May 7, 2015)
Proving Damages in Copyright Litigation
Litigation Counsel of America, Intellectual Property Institute, Key Largo, FL (January 23, 2015)
Recent Developments in Rule 12(b) Practice in Patent Litigation
New York Intellectual Property Association 2014 Patent Program, New York, NY (November 20, 2014)
Alternative Fee Arrangements in Litigation Matters
Global Litigation Conference, New York, NY (October 1-2, 2014)
Expanding the Use of ADR in the Media and Entertainment Industries
JAMS New York Resolution Center, New York, NY (September 22, 2014)
Mock Oral Argument Contemplating The Implications of the Revised Standard For Attorney Fees Under 35 U.S.C. Section 285
New York Intellectual Property Law Association Annual Meeting, New York, NY (May 20, 2014)
Copyright and Disruptive Distribution
Copyright Society of the USA Annual Meeting, Bolton Landing, NY (June 11, 2013)
O'Reilly v. Morse:  Mock Oral Argument Re: The Patent Eligibility of Morse's Invention Under Today's Standards
New York Intellectual Property Law Association Annual Meeting, New York, NY (May 21, 2013)
Aligning the Trial Strategy With Your Budget:  In-House Litigation Counsel Panel
New York, NY (March 21, 2013)
Advertising Sweepstakes and Contests in Social Media
Webinar, The Knowledge Congress (November 28, 2012)
Testimony at the U.S. Copyright Office Hearings On A Potential New Small Claims Court for Copyright Matters
Columbia Law School New York, NY (November 15-16, 2012)
Patent Licensee Estoppel
AIPLA Annual Meeting, Washington, D.C. (October 26, 2012)
Copyright Issues in Standard Setting, Open Source and Derivative Works
Intellectual Property Owners Association Annual Meeting, San Antonio, Texas (September 11, 2012)
Fair Use and Transformation in the Visual Arts
Volunteer Lawyers for the Arts, Artists in Residency Seminar Program, New York, NY (August 6, 2012)
Copyright and Transformative Fair Use in the Arts and Entertainment Industries
Harvard Law School, Cambridge, MA (April 4, 2012)
Alternative Fee Arrangements in Patent Litigation
Infocast Commercial Litigation Funding & Investment Summit, New York, NY (March 15, 2012)
Patents in the Life Sciences
Global Leaders Annual Healthcare Conference, at the JP Morgan Life Sciences Conference, San Francisco, CA (January 10, 2012)
Cooks and Cases: Celebrity Chefs, Contracts & Laws – Straight from the Kitchen
American Bar Association Forum on the Entertainment and Sports Industries, New York, NY (October 14, 2011)
The Google Books Project Class Action: With Settlement Rejected, Where Do We Go From Here?
ABA IP Law Committee Webinar (June 16, 2011)
Update on Google Book Class Action Settlement
ABA IP Law Committee, New York, NY (April 8, 2010)
Update on Patentable Subject Matter Bilski in Action
Association of the Bar of the City of New York, New York, NY (September 2009)
Prior Use As a Defense in the U.S. and Germany
Patent- und MarkenFORUM, Munich, Germany (December 2008)
ADR of Intellectual Property Disputes Under the WIPO Rules
International Intellectual Property Society, Fall Meeting, New York, NY (November 2008)
Protection and Enforcement of Intellectual Property in the Cleantech Industries
Madrid, Spain (November 2008)
Update on Patent Troll Litigation in the Automotive Industry
Licensing Executives Society, Dusseldorf, Germany (November 2008)
Update on KSR MuniAuction and Convergence with UK Obviousness Standards
New York Intellectual Property Law Association, Fall Full Day CLE Program, New York, NY (November 2008)
Impact of EU Commission Dawn Raids on the U.S. Attorney Client Privilege
New York, NY (September 2008)
Current Trends in Dispute Resolution: Techniques in Intellectual Property and Technology Disputes
WIPO, Singapore and Hong Kong (January 2008)
Anatomy of the use of ADR in IP Collaborations in the Biotech and Pharmaceutical Industries
Palo Alto, California (April 2007)
Ensuring Critical Information Gets Shared Between Legal and Business Teams During Ongoing Litigation
American Conference Institute, Conference on Managing & Settling Corporate Patent Litigation, New York, NY (March 2007)
ADR and Intellectual Property Disputes for the Pharmaceutical Industry
International Centre For Dispute Resolution, International ADR Reporting Series, Philadelphia, Pennsylvania (December 2006)
The Internet Abroad: Google, The New York Times, and the Impact On Your Business
4th Annual Jordan Edmiston Group Business Information Executive Forum, New York, NY (November 2006)
Armed and Ready in 2006: What You Need to Know to Protect Trade Secrets and Avoid Misappropriation Claims By Others
Princeton, New Jersey (June 2006)
The Law and Economics of Commercial Success in Patent Litigation
NERA, New York, NY (March 2005)